Abstract Mosaics Inspired by Nature
Mosaics inspired by the natural world are always appealing to me. I spend a lot of time outdoors in my beloved New England environment and inspiration is easy to come by. I especially like the challenge of keeping these pieces abstract, but with enough groundedness to guess at their connection to the real world. These works are for sale, contact me,
cindy@bigbangmosaics.com
if you are interested in prices. Most images will come in larger if you click on them...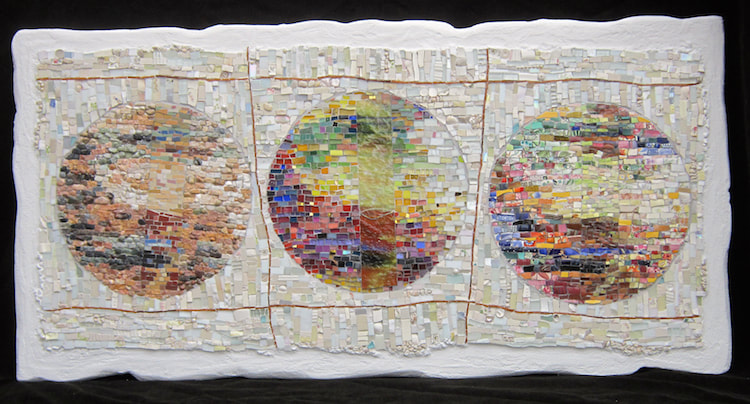 'Material World' 2014 SOLD I love this piece. It is all about the materials I use in creating my abstract mosaics- a little bit of everything, from vitreous glass to smalti, stained glass to unglazed porcelain plus shell fragments, small stones, buttons and beads. And some marble and hand-made pottery fragments. Thus the title...