Exhibitions, 2017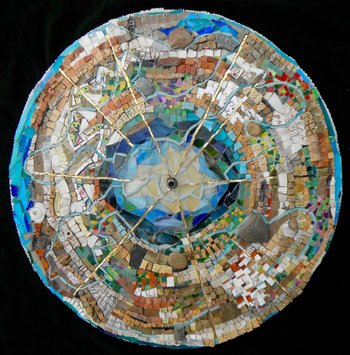 NEW ENGLAND MOSAIC SOCIETY Member Exhibition 2017. The exhibition showcases contemporary mosaic art incorporating different materials, styles and themes.
EXHIBIT DATES: September 20 – October 8, 2017
OPENING RECEPTION: Friday, September 22
nd
, 5-7pm
LOCATION: The exhibition and reception will be at the Cultural Center of Cape Cod, 307 Old Main
Street, South Yarmouth, MA 02664.
I recently learned this mosaic won a BEST in SHOW award!!
---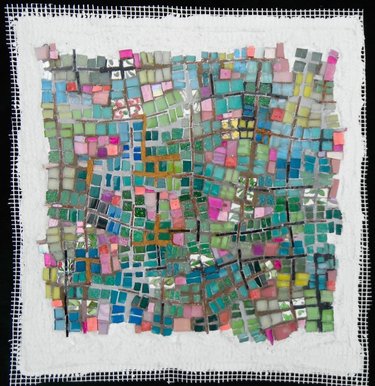 MAKING MATTERS: Fresh Perspectives in Fine Craft, in the Sally D. Francisco Gallery from June 3 through September 4, 2017 with an opening reception from 5-7pm on Saturday, June 3rd.
Peters Valley Gallery Hours:
Daily from 10am to 6pm
www.PetersValleyGallery.org
Peters Valley School of Craft, 19 Kuhn Rd., Layton, NJ 07851
---
Exhibition of Mathematical Art, 2017 Joint Mathematics Meeting, Atlanta, GA, Jan 2017

I was thrilled to have my work selected for this show. Most of the participants are mathematicians first, and artists on the side - so their explanations for the math behind the art are quite esoteric for the rest of us. In fact, many of my mosaic abstractions are based on mathematic principals, but I only understand them from a visual perspective. In this work, 'Squaring the Circle', the central portion is geometry behind how 2 circles and a spiral form a square. The background andamento is inspired by computer images of the strokes of Jackson Pollock (now we're getting out there...!)